The 63rd Annual Grammy Awards
Monika Teleszová
The Grammy Awards is a prestigious ceremony that acknowledges the musical achievements of artists in various music genres and fields. This year's ceremony was particularly important, as it all happened after the difficult time caused by the Covid-19 pandemic, which put the whole world in quarantine or under several strict restrictions. The need for soothing music was therefore much more essential. It was meant to uplift and brighten the days of solitude and social distancing which befell humankind, and which inevitably caused a heavy fall in spirit. The efforts of the artists to create uplifting music and so bring solace to people troubled by the pandemic was probably even more deserving of appreciation and praise.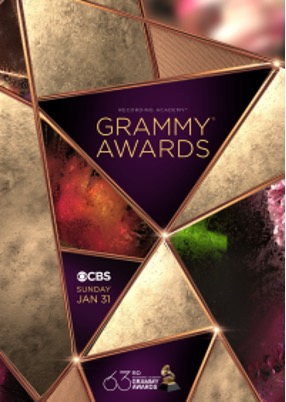 This ceremony was rather peculiar as it was an unusually small event. To avoid any potential spread of the virus, only the nominees and moderators were present. The artists had to wear masks, which they could take off only when coming on stage. A considerable part of the whole ceremony took place online. In consequence, the winners gave their acceptance speeches via video link from their own homes. The main ceremony was held in a marquee outside the LA Convention Centre. Due to the pandemic, the whole event was considerably smaller than usual in terms of the number of guests and performers.
Nevertheless, history was made at this year's ceremony when Beyoncé set a new record. With her 28th Grammy win, she became the most awarded woman in the history of the Grammys.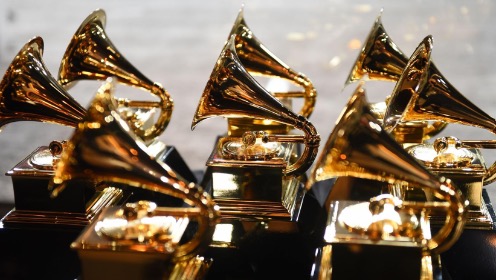 Another female artist who made history at the ceremony was Taylor Swift, who won Album of the Year with her lockdown album 'Folklore', so becoming the first female artist ever to win this award three times. Obviously, the year 2020 was particularly fruitful for women in the music industry. Adding to the list, Megan Thee Stallion became the first woman to win the best rap song award for her song 'Savage', on which she cooperated with her idol Beyoncé.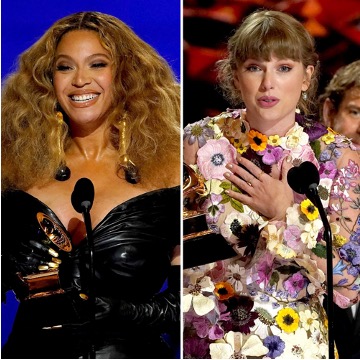 Also among the main winners was Billie Eilish, who won Record of the Year for her song 'Everything I wanted'. It wasn't her only award that night, though. Another Grammy followed for her Bond song 'No Time To Die', which dominated the category of Best Song Written for Visual Media. The singer said, "It was a dream to make the song" – which is easy to believe, as it would probably be a dream come true for anyone to have their song in a Bond movie, wouldn't it?
Other important wins were those of two artists who integrated the Black Lives Matter movement into their music, and that was Beyoncé with her song 'Black Parade' and 'H.E.R'. She scored with her heartfelt song 'I can't breathe', based on the last words of George Floyd, who was killed while being arrested by the police and whose death was the spark for huge protests. Such an achievement brought at least some satisfaction to the movement, I believe.
SOURCES:
BBC Media. (2021, March 15). Grammys 2021: Beyoncé and Taylor Swift make history, by Mark Savage. Retrieved 20:43, April 30, 2021, from https://www.bbc.com/news/entertainment-arts-56397324
Wikipedia contributors. (2021, April 24). 63rd Annual Grammy Awards. In Wikipedia, The Free Encyclopedia. Retrieved 20:51, April 30, 2021, from https://en.wikipedia.org/w/index.php?title=63rd_Annual_Grammy_Awards&oldid=1019583043
PICTURES:
By Source (WP:NFCC#4), Fair use, https://en.wikipedia.org/w/index.php?curid=65920578
www.usmagazine.com
https://www.google.com/search?q=grammy+awards+2021&client=firefox-b-d&sxsrf=ALeKk00pEcCbCVaB5rZ4Q-SxhPLcQAsmmg:1619816095243&source=lnms&tbm=isch&sa=X&ved=2ahUKEwjrgtWX7abwAhWnlosKHUQ7DjEQ_AUoAXoECAIQAw&biw=1536&bih=727#imgrc=UQFhRqda6F1-QM
www.grammy.com
https://www.google.com/search?q=grammy+awards+2021&client=firefox-b-d&sxsrf=ALeKk00pEcCbCVaB5rZ4Q-SxhPLcQAsmmg:1619816095243&source=lnms&tbm=isch&sa=X&ved=2ahUKEwjrgtWX7abwAhWnlosKHUQ7DjEQ_AUoAXoECAIQAw&biw=1536&bih=727#imgrc=lf2I86k6ovwXyM